The Resource Center for Sexual and Gender Diversity (RCSGD) at UC Santa Barbara facilitates the intersectional inclusion and representation of the identities, experiences, and concerns of lesbian, gay, bisexual, trans, queer, intersex, and asexual (LGBTQIA+) students, staff, faculty, and alumni. RCSGD staff and volunteers, in collaboration with campus partners, promote the celebration, development, scholarship, and success of the LGBTQIA+ community through advocacy, education, programming, resource creation, and referral.
The RCSGD uses intersectional and social justice lenses to work toward trans justice, queer justice, racial justice, and other forms of justice by examining and combating oppressive systems, including white supremacy, heterosexism, misogyny, patriarchy, and xenophobia.
Image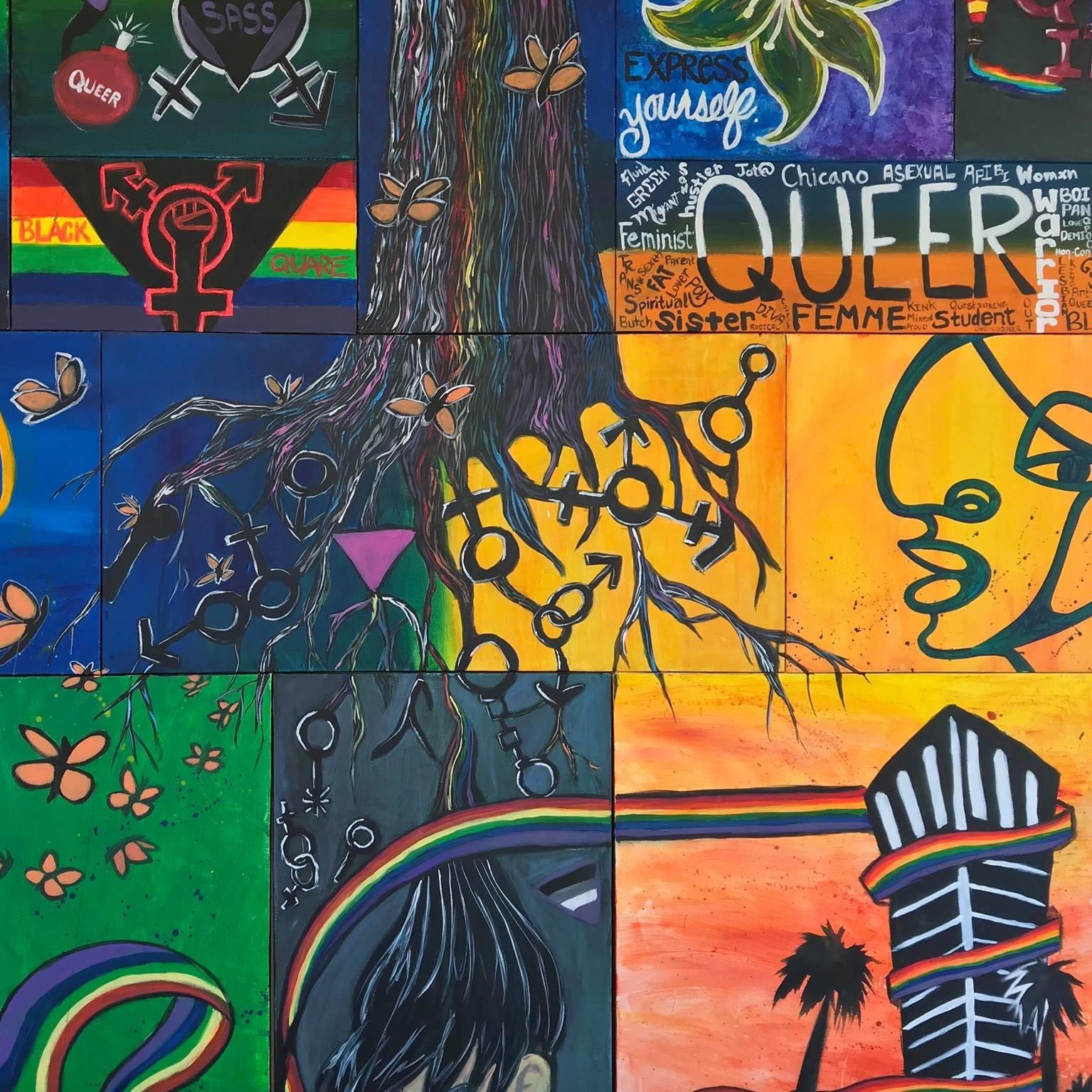 Community
We Believe That Students Belonging to Supportive Communities on Campus is an Integral and Vital Part of Resilience and Fostering Interdependence Within and Beyond Academia. We Approach Our Work in a Multifaceted and Holistic Way to Further Develop the Identities, Empathy, and Breadth of Knowledge of the Lgbtqia+ Community on Campus. As Such, We Seek to Provide an Environment Where Students Feel Affirmed and Validated to Pursue, Showcase, and Grow in Their Authentic Selves While Holding Personal and Collective Accountability for Uplifting, Supporting, and Contributing to Their Communities. 
Advocacy
We Provide Education, Build Coalitions, and Advocate at Individual, Departmental, Campus, and System-wide Levels to Improve Ucsb for All Lgbtqia+ People. We Aim to Hold the University Accountable for the Implementation of Local, System, State, and Federal Policies That Affect Our Communities. In Acknowledging the Oppressive Systems That Continue to Exist on Our Campus, We Undertake the Emotional and Mental Labor on Behalf of Individuals Who Are Unable, Who Are Continually Undermined, or Who Are Unknowingly Complicit in the Oppression of Others to Create a Unified Voice of the Lgbtqia+ Community That Demands Transformative and Timely Change at and Beyond Ucsb.
Integrity
We Are Committed to Providing Consistent, Responsive Service to the Ucsb Lgbtqia+ Community With Transparency and Accountability. We Seek Student and Community Feedback to Guide the Center's Work and Will Communicate Our Intentions and Rationale for Actions in a Timely Manner.
Social Justice
We Seek, Through Collective Action, to Address the Many Intersecting Oppressions That Impact Members of Our Lgbtqia+ Community. We Understand That All Forms of Oppression Are Interconnected; Therefore, We Also Seek to Examine Issues of Justice and Injustice With the Goal of an Equitable and Inclusive Environment for All Underserved and Marginalized Groups on Campus and Beyond. We Expect That All Members of the Ucsb Lgbtqia+ Community Are Invested in Examining Their Privileges and Striving Toward Justice for All People.