The UCSB Alumni Association is excited to start a network for LGBTQIA+ UCSB graduates! The intent of this network is to facilitate strong connections among LGBTQ+ alumni, including networking with each other as well as connecting back to UCSB. There are many ways to get involved with the LGBTQ+ Alumni Network - you can attend an event, volunteer with the network, or be a leader of this group!
If you are interested in any of these involvement opportunities contact us!
Who Are LGBTQ  Alumni?
LGBTQ+ alumni are UCSB graduates and former students who are part of queer and trans communities. Supporters of or graduates in solidarity with queer and trans people might also choose to be members of this alumni network.
Gaucho Network allows you to both re-connect with old classmates as well as enabling you to utilize the trusted UC Santa Barbara environment to expand your professional network. By fully integrating with social networks and cultivating a culture of helping and giving back, you will be amazed by how vibrant your UC Santa Barbara community is!
Join the LGBTQ Network Group to connect with other LGBTQ alumni and back to UCSB! Share this group with other LGBTQ alums, and email the RCSGD Director to get involved!
The UCSB Alumni Association does not regulate membership in this group.
Image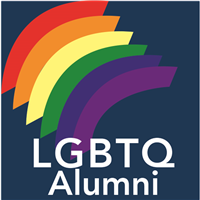 Connect With the RCSGD!
Connect with current LGBTQIA+ students as a mentor
Host a student as an intern at your workplace
Share job opportunities for students with us 

Donate to the RCSGD
Have other ideas - let us know!
Upcoming Events
Many UCSB events are open to alumni and community members, and most events hosted by the Resource Center for Sexual and Gender Diversity are welcome to alumni!
Connect with us at the following events.